The Nizato Shopkeeper (ニイザト店長,) is the manager of a game store that Tokio frequents.
Online
Appearance
Ninjato (忍者刀) is a masked avatar dressed like a ninja. He has bunny ears, keeps a camera around his neck and wears a doll of a shrine maiden holding a weapon on his back. During the .hack//Link game he appears as a beast character.
Personality
Offline
Niizato Hiroto (新里裕人) is the friend and manager of a game store Tokio frequently visits. He has been has been an active player since The World R:1 and has screen shots from (Kite, Haseo, Subaru and the Crimson Knights, etc.) in his shop. He is much older than he appears.
Online
Basic Info
Hobbies
History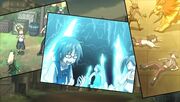 Online the shopkeeper appears as a beast type PC. He makes a cameo near the end of the game.
Shortly after running into Tokio in game, Tokio's mother enters his store, where he explains Tokio's situation to her. In response, she announces that she'll buy the game, and asks how to play it.
Trivia
Niizato is actually a parody of Hiroto Nizato, a member of CyberConnect2 and Supervisor of .hack//Link: Twilight Knights.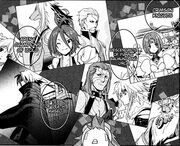 Community content is available under
CC-BY-SA
unless otherwise noted.