Guilty Dragon: The Sin Dragon and the Eight Curses (ギルティドラゴン 罪竜と八つの呪い) was a free Online RPG for iOS and Android devices. Officially billed as "A Dothack Concept" and copyrighted under the .hack Conglomerate production label. It is set in a version of The World called The World: Armed Conflict.
Guilty Dragon shut down its services on March 23, 2016.
Characters
Adventurers
Phantom
Legends
Event Characters
Halloween Gasha
Weapon Personification Gasha
Korean Server Exclusives
Guilds
ID Robbers
Other Characters
Gallery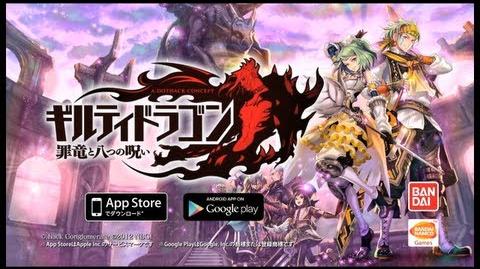 External Links
Community content is available under
CC-BY-SA
unless otherwise noted.