The .hack//G.U. Games follow the story of an Adept Rogue named Haseo, known infamously as "The Terror of Death", that is hunting an enigmatic player known as Tri-Edge, to avenge his friend Shino. The storyline of these games are redone into a manga entitled .hack//GU+.
Story
In his first adventure in The World R:2 the Adept Rogue Haseo was attacked by PKers but saved by a mysterious played named Ovan. Eight months later Haseo emerged as a powerful PKKer known as the "Terror of Death", hunting for a strange PKer known only as Tri-Edge who had placed his close friend Shino into a coma six months earlier. Finally encountering Tri-Edge Haseo was defeated by a strange attack called Data Drain. This attack reset his character back at level 1, however it also awoke a strange power that had been sleeping deep inside of him. This power, the ability to summon an entity known as Skeith drew the attention of a secret organization known as G.U.. As a new member of G.U. Haseo swore to find the truth of what was occuring in The World and find the truth about Tri-Edge.
The players of The World are in trouble as the AIDA problem becomes more dangerous. Anomalies and infection have occured throughout the game, even within G.U. itself.
Trivia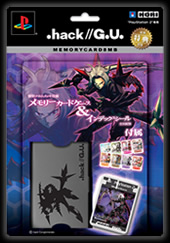 Characters
Rebirth
Reminisce
Redemption
Community content is available under
CC-BY-SA
unless otherwise noted.