"The World is always changing...based on everyone's feelings."
— Blackrose —
.hack//<3 is a new visual novel type game for the .hack series. It relives the story of the first four games through the perspective of Kite, but leaves the romance up to the player.
PackagingEdit
The game comes packaged with a Blackrose body pillow cover.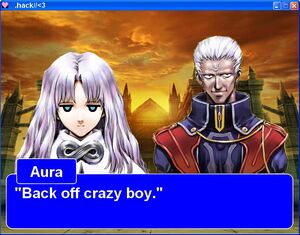 ---
---
On his first day in The World, Kite saw his best friend Orca is put into a coma by a mysterious monster. To save his friend, Kite seeks out allies in his battle against the distorting system. Many people join him in his quest, but some of them might be interested in Kite for more than just his adventure...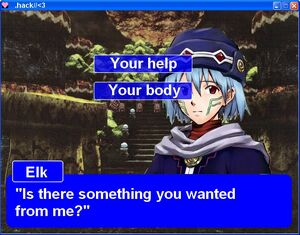 .hack//<3 is a visual novel game. The player reads through the scenarios, and makes key decisions affecting the games outcome.
Over 9000 endings.
CharactersEdit